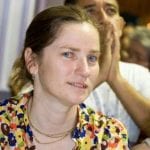 Hilary Chester, PhD
Director
Hilary Chester, PhD, directs Bridging Refugee Youth & Children's Services (BRYCS) technical assistance and information clearinghouse as well as the U.S. Conference of Catholic Bishops' Anti-Trafficking Program. Dr. Chester has over 15 years of experience working with vulnerable migrants, including unaccompanied children, victims of human trafficking and refugees. She received her doctorate in Anthropology from Southern Methodist University. In her spare time you can find her taking first place in our office bake-offs or riding her bike and offering great commentary on the Tour de France.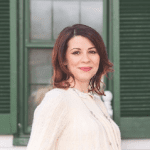 Jacquelin Zubko-Cunha, MS
Program Coordinator
Jacquelin Zubko-Cunha, MS, coordinates all of Bridging Refugee Youth & Children's Services (BRYCS) technical assistance and clearinghouse projects. As a third-generation American, Jacquelin brings an important perspective to BRYCS' work and has a passion for working with refugees and immigrants. She received her MS in Management/Homeland Security from the University of Maryland University College and BA in International Studies and Sociology from the University of Dayton. In her spare time, you can find her working on a genealogy project or adding another pin in her travel map.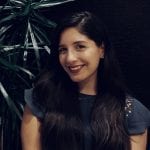 Alissa Rubio
Information & Research Specialist
Alissa Rubio focuses on the BRYCS Community Conversations Project, working in collaboration with community members and experts to develop meaningful and easy to use resources on Female Genital Cutting (FGC). She also provides support for the BRYCS website, Clearinghouse, and publications. Alissa graduated from The Catholic University of America with a bachelor's degree in Media Studies and Communications and a minor in Theology. She is currently pursuing a master's degree in Public Relations and Corporate Communications at Georgetown University.